Highlands LED Signs
VIEW GALLERY
With an eye-catching retro neon vibe, our Highlands LED signs can help your business gain more traction easily.
Despite being more expensive than other traditional signage, LED signs can help you gain visibility, attract more customers, and are an environment-friendly signage option.
South Houston Sign Company is well-known in the designing, fabrication, and installation of LED signs and other types of business signage. We can make LED tubes in any letter, number, symbol, or icon you choose. Alternatively, based on your needs, we can install LED displays or add LED lighting to a long-established sign.
We will customize any LED sign type to fit your budget, branding guidelines, signage purpose, and installation location. Above all, we will guarantee its longevity and install it in the safest and most effective manner possible.
If you are interested in outperforming your competitors, contact our signage experts today!
Call South Houston Sign Company now at (832) 501-3175 for your Free Consultation with a Highlands LED Sign expert!
Indoor LED Signs
Aside from being useful outdoor tools, LED signs are also effective as indoor signs for wayfinding, indoor advertising, interior design, inviting unplanned buys, or plainly letting people know your service is available at the moment.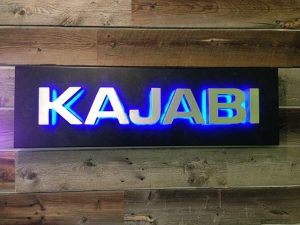 "OPEN" signs made from flexible LED tubes are one of our best-selling items. We can modify these LED tubes into any form you desire. You can use them to showcase your company name near the entrance, feature order/pickup stations, distinguish bathrooms or exit points, or transform them into eye-catching interior design elements by creating enchanting images, quotes, and others.
These signs can excellently replace neon signs because LEDs are versatile and inexpensive to purchase and maintain since they consume less energy than other illuminated signs. If LED tubes aren't your type, using LED displays or adding LED lighting to other signs like channel letters and furniture signs might work for you.

Programmable LED Message Centers
LED message centers, as the name implies, can be configured to alter the information currently being displayed at any time necessary.
You can quickly facilitate any desired change using your computer and have your new products or events instantly advertised to the public.
The convenience this signage offers can save you both the time and money necessary for a successful advertising campaign. There is no need to keep changing your signage just to incorporate new promotional content or change your price and product list with these LED message centers.
LED message centers can be placed as standalone signage or integrated into existing business signs such as monument and pole signs. Whether monochrome or a colorful display, our experts are ready to have it done.
Full-Service Lighted Sign Company
South Houston Sign Company is a full-service signage company that provides Highlands LED signs with a wide range of styles and customization options.
We house several professional signage designers, signage manufacturing experts, and installation specialists who will always ensure an efficient, flawless, and cost-effective service.
You can be confident that your LED sign will equally entice a large number of new customers and match your brand reputation. Our Highlands, TX sign company will ensure that all operations are running smoothly and that your signage will last until you need them.
Furthermore, our installation team is well-equipped with all appropriate equipment and can expertly install your sign. We'll keep in mind that your LED signs' power sources are done correctly and that your sign runs smoothly for a long time.

Free LED Sign Consultation
LED signs provide visibility from morning to night, which will help you expand your horizon. Leave your outdoor signs vibrant and your indoor signs enticing to your clients.
Speak with one of our signage experts today to learn how our high-quality LED signs can help you achieve your sales targets!
Call South Houston Sign Company today at (832) 501-3175 for your Free Consultation with a Highlands LED Sign expert!